Rustic Bar Stools
log home / lodge furniture
Welcome to the Great Outdoors !
see below for additional details - any pattern available in swivel or standard frame in 24" and 30" heights. Special Order 36" height available also. Mix and Match any Rustic Pattern on Any Style or Height - All Options Shown Bar Stools Available as Swivel or Standard Frame - Chairs
Counter Height SW224-SML Swivel Bar Stools
Assorted in Residential Home Kitchen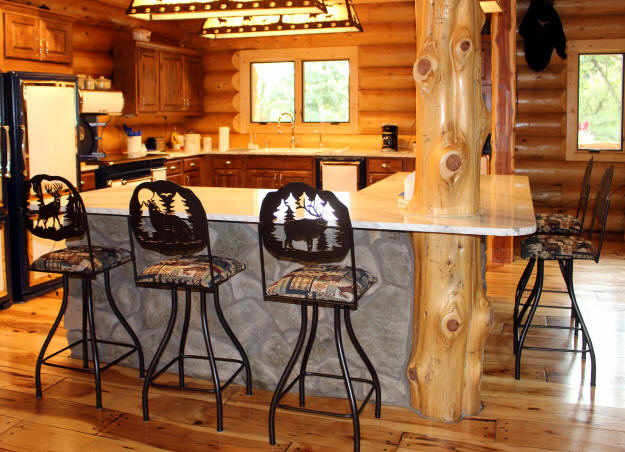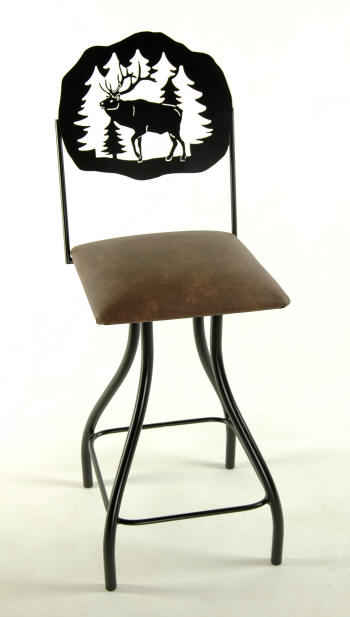 Elk Swivel Bar Stool
24" SW224SML-Elk 30" SW230SML-Elk
Dozens of patterns to choose from

Bear lodge
Bear 200 series swivel bar stool
memory return
SW230-SML( Bear )
30" Seat Height Shown
SW224-SML( Bear ) 24"



Elk
Elk standard non/swivel frame
also available as swivel
SML-30 ( Elk ) 30"
30" Seat Height Shown
SML-24 ( Elk ) 24"



Moose
Moose swivel bar stool
memory return
SW224-SML( Moose )
24" Seat Height Shown
SW230-SML( Moose ) 30"


bar stools

for the lodge or

rustic log home

in 30" barstool , 24" kitchen height or Standard Chair - all wholesale


Wolf
Bar Stool Back
Wolf standard non/swivel frame
SML-24 ( Wolf ) 24"
24" Seat Height Shown

SML-18 (Wolf) Chair
SML-24 (Wolf) 24" Stool
SML-30 (Wolf) 30" Stool

also available as swivel


Deer
Bar Stool Close up
Deer standard non/swivel frame
SML-30 ( Deer ) 30"
30" Seat Height Shown

SML-18 (Deer) Chair
SML-24 (Deer) 24" Stool
SML-30 (Deer) 30" Stool

also available as swivel



Duck
Barstool Back Enlargement
Duck standard chair
SML-18 ( Duck )
18" Seat Height

SML-18 (Duck) Chair
SML-24 (Duck) 24" Stool
SML-30 (Duck) 30" Stool

also available as swivel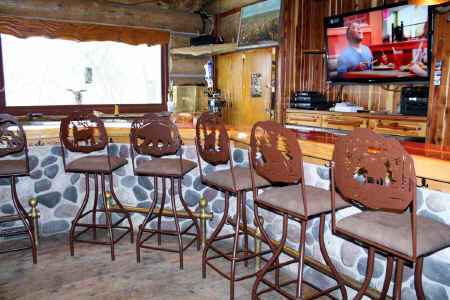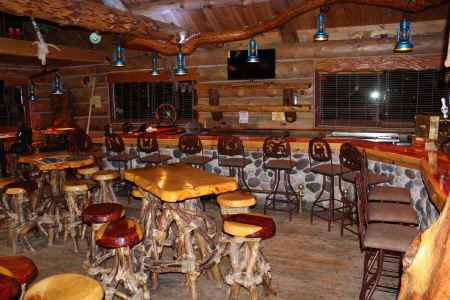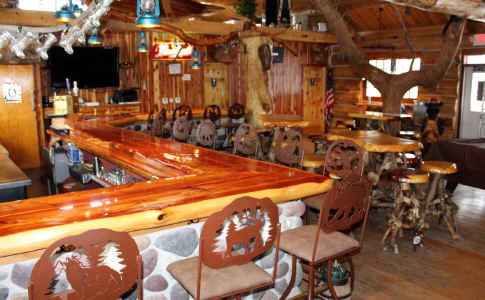 Images of the Grace Rustic Lodge Bar Stools graciously provided by Kathy Croft, The Lodge Pub & Grill in Mt. Morris WI
Mix and Match Back Patterns - Your Choice of Frame Height and Style - 18" Chair Available Also . This unique collection is great for the rustic lodge or log home / high country interior environment. Bar stools in 2 heights and chairs are available in all standard finishes and fabrics. All furniture, stools and chairs shown here can be shipped via UPS or competitive ground service for small orders. Larger rustic furniture order are best shipped via common carrier. Complete your rustic lodge or log home project with these high quality furniture pieces from the Grace wholesale wrought iron collection.
Some recommended fabrics to complete your lodge look project below
Cabin




Lodge look woven jacquard




F-116 Nutmeg




(med. brown , distressed leatherette)




F109 Crispin




(polyester/cotton jacquard)




Rustic Wrought Iron Beds - Other Traditional Styles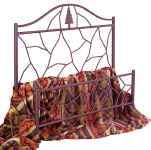 bar stools home Metal Finishes and Fabric Options
bar stools - standard frame bar stools beds buffet tables

manufacturer of metal barstools glass table tops
store fixtures bakers racks wrought iron dining tables

french bakers racks metal finishes Neoclassic
Gothic Sun and Moon Cowboy Bass replica guns
Made in the U.S.A. By Grace Mfg. Co. Inc.
Who Are We?
Grace Mfg. Co. Inc. is a metal barstool manufacturer that sells wholesale . We are located in the the NW corner of Ga. in the town of Rome. The Grace Collection, imports ,and distributes unique wrought iron home accents and accessories at wholesale. We manufacture bar stools, metal bakers racks, wrought iron beds, dining chairs, dinettes sets and tables. We are also manufacturers of kitchen counters barstools, hanging pot racks for the kitchen in a variety of styles from whimsical to neoclassic, and traditional. The company has been in Business for Over 30 Years and we employ skilled artisans and craftsmen. Aside from having some state of the art manufacturing equipment we still assemble and finish our product by hand.
Minimum Opening Order - wholesale to the trade ONLY! - Business License Required
Substantial Discounts Available for Volume Dealers