| | | |
| --- | --- | --- |
| | Wrought Iron Furniture Manufacturer | |
Wholesale
Bar
Stools

,
Bakers
Racks

,
Beds,
Pot
Racks, Wine Racks and Dining Chairs

New Product Development Alert !
Wrought Iron Storage Bench

Standard Bar Stools




Etageres




Bakers Racks




Easels


French Racks




Armor Replicas


Rustic Bar Stools


Swivel Bar Stools




Dining Tables




Backless Stools




Vanity Stool




Benches

Wholesale To Retail Stores - Online Dealers
Designers - Hospitality - Specialty Stores
Retail Consumers : Contact Us To Find A Grace Dealer




Wrought Iron Beds




Bars




Pot Racks




Replica Swords




Wine Racks




Billiards




Occasional Tables
closeouts dealer discounts store fixtures
Metal Finishes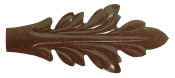 Fabrics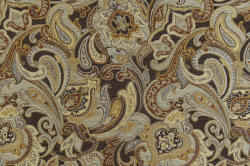 You can purchase any of our upholstery fabrics at wholesale prices, by-the-yard for any of your design projects. These are the same top-quality, premium fabrics we use here at Grace on our wrought iron furniture products. Orders are shipped within 1 business day with
We manufacture wrought iron baker racks, wholesale étagères, metal store display racks, kitchen furniture, swivel barstools swivel beds, chairs, tables, glass table tops, store display fixtures and racks with glass, wine racks , pot hangers and accessories
Our Wrought Iron Furniture Index
Why Do We Do, What We Do ?
Simple ... So you don't have to buy furniture again, next year !

Artwork Finishes Fabrics C.O.M.
Wrought Iron Daybeds with Frame
Who Are We ? We're Glad You Asked. We Are . . .
Grace Mfg. Co. Inc. is a metal and wrought iron furniture manufacturing company selling at wholesale. We are located in the the NW corner of Ga. in the town of Rome. Our accessories division , The Grace Collection, imports and distributes unique home accents and accessories for the home. We manufacture barstools, bakers racks, wrought iron beds, dining chairs, dinettes sets and tables and store display fixtures. Our line of gift store fixtures are great for for retail store display. Ther line also includes kitchen counters stools, hanging potracks for the kitchen and bistro sets in a variety of styles from whimsical to neoclassic and traditional. Grace potracks are a favorite with gourmet stores. The company has been in Business for Over 30 Years and we employ skilled artisans and craftsmen. Aside from having some state of the art manufacturing equipment we still assemble and finish our product by hand. Many of our items are hand made or hand painted and very unique. We have gained a reputation for implementing unique ideas to traditional products. You will not find a better resource for attractive store fixtures and display fixtures with glass shelves for gift and specialty stores. The cast dining base line is very nice with thick glass table tops. You will also find that we are an excellent resource for glass.

Lead Time: Our normal shipping lead time is 2-3 weeks. We can accommodate rush orders for a small up charge. We make every effort to process your order as quickly as possible. Stock will dictate exact lead time.

Shipping: Our routing department makes every effort to ship your order as quickly and as cheaply as possible. Primary concern however is given to handling. We use carriers that have a good track record for delivering damage free and on time.

Finishes: We have a wide range of finishes and upholstery fabrics to accommodate any decor. Standard black is very popular but you will find that we cover the palette effectively in our designer finishes that we offer. We do not charge more for these finishes and they are part of our standard service.

Drop Ship: We have a drop ship service available for those accounts that would like to have orders shipped directly to the retail customer and avoid handling the inventory. Keep in mind that residential delivery is always more than commercial delivery. Be certain to factor this into all prices quoted to the retail customer. There is a modest charge for drop ship service .
wholesale to the trade ONLY!
Discounts Available for Volume Dealers


Grace Mfg. Co. Inc. - 19 Superior Blvd. - Rome Ga. 30161
Ph. (706)234-4470 - Fax (706)234-3378
copyright © 2015 Grace Mfg. Co, Inc.
Your privacy is important to us at Grace Mfg. Co. Inc. We do not share or sell any personal information and only collect you email address if you have an inquiry via our comments form. No email addresses or used to SPAM you and are only collected for purposes of reply to your request.