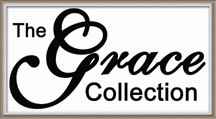 Pot Rack Chain
The pot rack chain can be purchased separately by the foot or can be purchased as an upgrade to extend the length of existing chains on any of our pot racks. Our pot rack chain is 10 gauge and supports a maximum weight of 30 pounds per length including rack and pots, pans or accessories. For the Upgrade, we add an extra foot to all chains as ordered and it is shipped with the pot rack.
DC , Extra Chain - by the Foot (any finish)
maximum test weight of 30 lb per chain - do not exceed !

DC1-Upgrade , Additional Chain added to any pot rack
maximum test weight of 30 lb per chain - do not exceed !
Hanging pot rack chain is 10 ga. steel and finished as requested.
Other Pot Rack Styles and Accessories Below
pot rack hooks home pot rack hooks index finishes

Modest Minimum Opening Order - Wholesale to the Trade ONLY! - Business License Required
Substantial Discounts Available for Volume Dealers
Contract, Commercial and Residential Designers Welcome!
Shipping: Our routing department makes every effort to ship your order as quickly and as cheaply as possible. Primary concern however is given to handling. We use carriers that have a good track record for delivering damage free and on time.

Drop Ship: We have a drop ship service available for those accounts that would like to have orders shipped directly to the retail customer and avoid handling the inventory. Keep in mind that residential delivery is always more than commercial delivery. Be certain to factor this into all prices quoted to the retail customer. There is a modest charge for the drop ship service.

Freight: All of our pot racks can be shipped via UPS or FED EX Ground presenting the most affordable freight option on medium and small order sizes. For drop shipment to your retail customer there is a small fee. Larger volume orders can be best shipped via common carrier. Our routing department is experienced in all shipping methods and we will find the best available option for any size order to any location.

Finishes: We have a wide range of finishes to accommodate any decor. Standard black is very popular but you will find that we cover the palette effectively in our designer finishes that we offer. Premium finishes other than Satin Black ( SB ) carry a 10% upcharge.

Lead Time: Our normal shipping lead time is 2-3 weeks. We can accommodate rush orders for a small up charge. We make every effort to process your order as quickly as possible. Stock will dictate exact lead time.