All Tables are available for glass or wood tops.
Just specify "for wood" and we will add screw taps on each corner.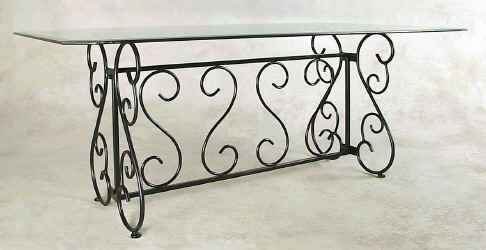 Wrought Iron Table Base for Glass
GMC-TB4049-KD for large glass top up to 72"
Wrought Iron Table ships K/D , disassembled in flat box.
Can be easily assembled in minutes with a single 9/16" wrench. Very study and attractive
GMC-TB4033-KD for medium glass top up to 60"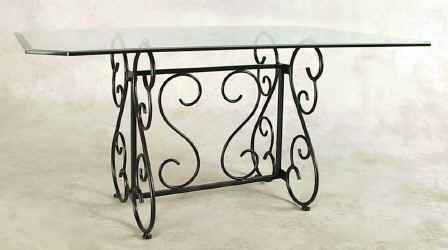 Some Similar Style Dining Chairs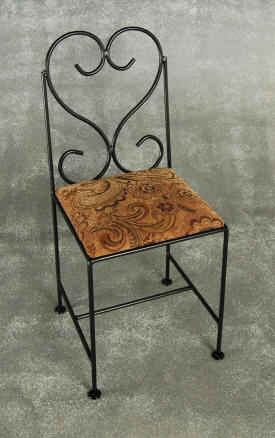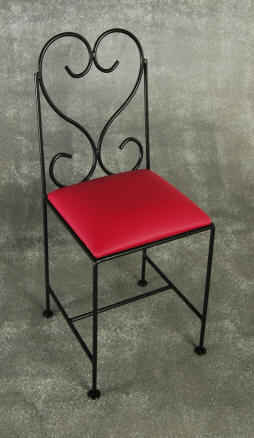 HC-18 dining chairs with traditional woven and also bright colored waterproof fabric. We have many stock fabrics to choose from. Pick your metal finish and fabric to suit your decor style.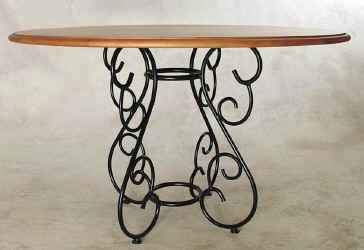 Iron Dining Table for Wood or Glass Top
GMC-TB4029GL for 30" - 48" Glass Tops
GMC-TB4029WD for 30" - 48" Wood Tops
Tables are Completely Assembled
We also do a matching bar stool in this look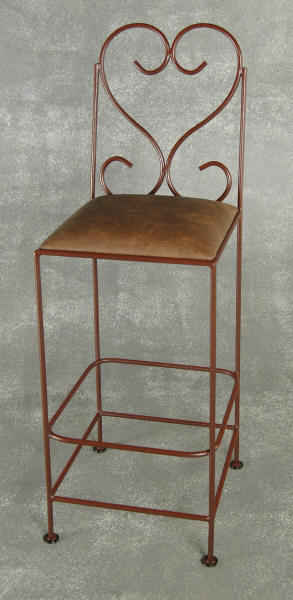 HC-30 , 30" Barstool Shown
for 24" , order HC-24 ( has only on foot rung )
Can also be done as a swivel on all swivel base styles .
There are many more back options for chairs than shown here. Some examples below.
3018Arm-Leaves Dining Chair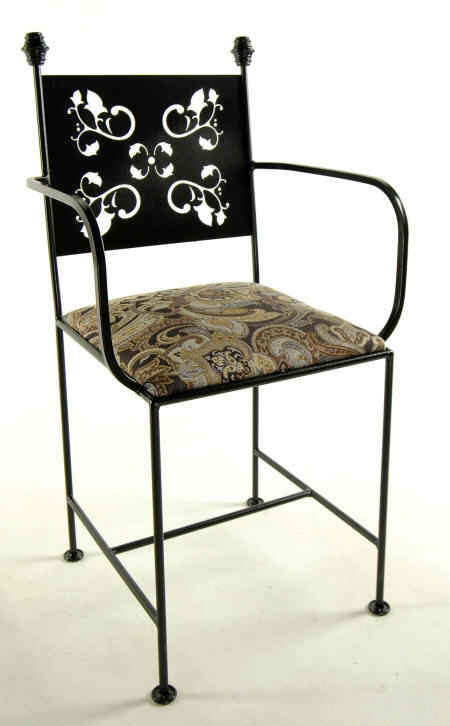 Leaves Dining Chair With Arms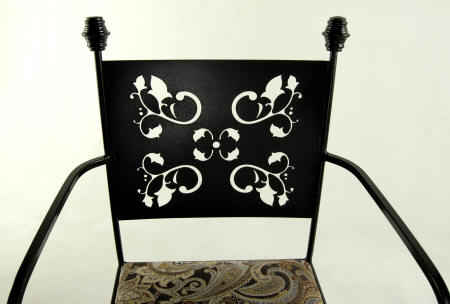 metal back and arms close-up
add arms to any dining chair by including "Arm" to the number
3018Arm-Leaves shown here in SB Satin Black wrought iron finish with Lydia Graphite Fabric Options